Who We Are
Impact Solutions Consulting (ISC) is a healthcare management consulting firm that advises healthcare leaders on solutions to enhance their support service operations. We understand in today's healthcare environment organizations are being asked to do more with less. ISC can help you improve processes by eliminating duplication, waste, and variation.
Impact Solution Consulting develops result-oriented strategies which are aimed at driving down cost, while improving quality and long-lasting solution to clients' challenges.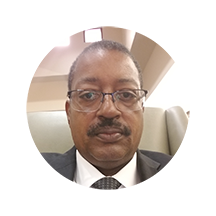 Michael has extensive experience in overall hospital management from running a department to being a member of the C- Suite. Over the past 28 years Michael has worked for large academic medical centers in Chicago, Detroit, Cleveland, and San Francisco/Oakland as a C- Suite executive. Prior to that he had responsibility for multistate hospital support services contracts at over 41 medical centers in 18 states.
Michael is a creative senior level executive experienced in all facets of Operations, Finance and Administrative functions, resulting in strong P&L contributions and improved patient experience. He is a solutions oriented individual capable of assuming responsibility for multiphase operations and holds a Lean Six Sigma Master Black Belt. He has a reputation as a leader focused on driving positive change and building strong motivated teams. Michael thrives on the opportunity to lead and motivate people, solve complex problems and implement performance enhancing solutions. An individual of integrity who is trusted by his employer, peers and employees, and who values the contributions and respect of each team member. Michael is a graduate of the University of Cincinnati and The University of Chicago Graham School and Harvard University Leadership program. Michael resides in Gilbert, AZ.
Curt has over 30 years' experience in healthcare support service operations. He has eextensive experience in Business Development leadership including new sales and retention in the Healthcare Industry. Over his career he has a demonstrated record of leading teams and developing winning strategies aligned with client business goals to establish, grow and advance partnerships. Curt has developed many long term connections with hospital executives during his long healthcare career.
As a Sales Vice President, he supported sales teams selling a variety of support services, including food service, environmental services, patient transportation, print shop management, gift shop solutions and service response centers. Other responsibilities included overseeing teams responsible for strategic clients, handling contract renewals and cross selling new services. He also worked extensively with national system clients, including UHS, HCA, Trinity, Ascension and others.
Curt is a graduate of the University of Maryland and has an MBA from the University of Phoenix. He resides in Scottsdale, AZ.
Kelly has significant experience for over 30 years in the healthcare industry including managing, as a C-Suite member for 10 years, the responsibility for the operation of all support services departments at a multi-facility teaching hospital system.
Additionally, he as an executive leader, led multistate contracted support services for several national contract suppliers, including business development, P&L responsibilities, labor management and transition, patient satisfaction, management development, business growth and retention, contract negotiation, and operational efficiencies.
He held a leadership management role for several national GPO companies. He was responsible for the support services deliverables for Food and Nutrition Services, Environmental Services, Plant Operation and Maintenance Services, Clinical/Bio-Medical Services, Laundry and Linen Management, Transportation Services.
He provided GPO contract negotiations, client operational assessments, RFP negotiations, operational recommendations and driving operational cost savings. He led support services initiatives for multiple large healthcare systems across the US.
He also was President of the GPO's insurance company who provide insurance products to GPO members.
Kelly is a dynamic leader in the complex healthcare support services arena. Kelly holds a Bachelor of Business Administration degree from California Coast University. He also completed the Penn State University Leadership program. He also has a P&C and Health Insurance License for the state of Texas.
He resides in Colleyville, TX.